Find Comfort In Our Care
Located in the heart of downtown Escondido, CA, Grand Dentistry provides patients of all ages with general and preventative care, as well as cosmetic and specialty treatments. Patients feel comforted in our relaxing atmosphere and confident in the services our doctors perform using the latest state-of-the-art technology.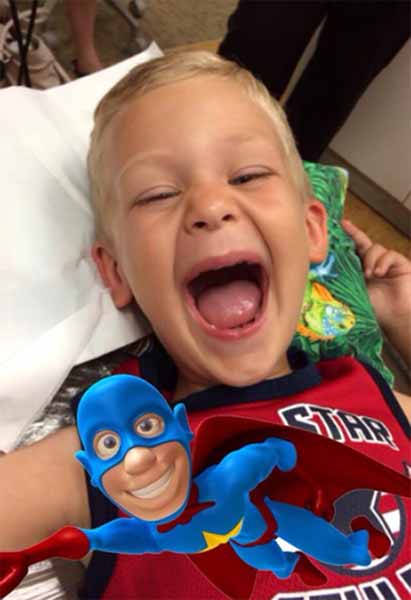 Specializing in Minimally Invasive, Value-Based Care
We have become the area's most trusted dental practice because we understand our patients' needs to the fullest extent and do whatever we can to help them accomplish their smile and health-centered goals.
We understand a visit to the dentist is not high on everyone's list of favorite activities. That's why we provide our patients with the comfort they need to maintain a healthy mouth. We are highly trained in oral conscious sedation dentistry, offering nitrous oxide for all of our patients. Patients are also given a full-spectrum of relaxing accommodations including pillows, blankets, headphones, lip balm, and the pleasure of watching television on our built-in screens. Let Grand Dentistry be your new dental home.
Your goals are our goals. During the first visit, our team will discuss what you want to gain from our practice. Do you want to look good, feel better, or be healthier? You've come to the right place.
Diagnostic Records and Consultation
If you are over age 16 and in our office for a dental check-up, the American Dental Association (ADA) recommends a full mouth series of diagnostic x-rays (FMX) every 3-5 years. Annually, they recommend the shortened version of 4-6 films at your visit. We map your periodontal (gum) health in detail and complete a TMJ and oral cancer exam (even for non-smokers). This usually takes 25 minutes to 50 minutes, but we schedule an hour in case you have extra questions for us!
Payment & Office Policies
At Grand Dentistry, we believe quality care should be affordable. That's why we accept a variety of payment methods. We accept cash, checks, credit cards, and offer no interest dental financing options. In an effort to keep our fees down, we do not send out statements on a regular basis. Our policy is to accept your full patient portion at the time of service.
CareCredit®
We are also pleased to offer patients CareCredit®, which allows them to provide low monthly payments with no money down and no interest. CareCredit® gives you the option to calculate your monthly payments or place an application.
Accepted Insurance
We love to welcome new patients and see you and your family members. One of the first questions patients ask us is, "Do you accept my insurance?" We are very happy to check on your benefits even before your first appointment with us. By giving us some simple information over the phone, we can inform you of your options and help you maximize your dental benefits.
Please know that you are responsible for your total obligation should your insurance benefits result in less coverage than anticipated. We do not render our services on the basis that insurance companies will pay all of our fees. We base our treatment on what is best for you. Your benefits are contracted between your employer and your insurance company.
"I drive almost 90 minutes to get to Grand Dentistry for every visit. The quality of their care makes the drive worthwhile. The dentists and staff are excellent!"
- Jim Szeyller
"I've been coming to Grand Dentistry for 15+ years. They make you feel like family right when you walk in. Dr. Bonar and Dr. Basso are so kind and such great listeners so you feel comfortable and relaxed. I love it here! Marlene is my hygienist and I love her. She is so gentle and thorough. When she's finished I know my teeth are sparkling clean. I don't trust my teeth with anyone else!"
- Shauna Rau
"Grand Dentistry has ALWAYS been top-notch. Their people are all very friendly and personable. I just had my teeth cleaned and Sonia is a joy to be with. She did a great job with the least amount of pain (I don't know about you but I've through lots of pain when I've had my teeth cleaned at other dental offices). They've been our dental office for many years and we'll never go anywhere else.
- Cameron Matthews
"I just switched to this dentist and this office has everything I have been looking for from the high tech equipment to the staff. They are very nice, professional and down to earth people. I felt very comfortable and not nervous as I usually do when I go to the dentist. This is going to be my new dentist for many years to come."
- Mary Methot
"The entire staff, from front desk to dentists (including techs) is amazing. They are kind and friendly. I am terrified of dental work, and EVERYONE in the office is understanding and helpful. I have had previous dentists who shame or ridicule me for my fear, but not this place! Dr. Basso listens to my fears, and he works hard to make me feel safe. This place has helped me to come so far in reducing my fears!"
- Tamminy Fisk
"My husband & I have been going to Grand Dentistry for 2 years! The office staff is beyond amazing! Very friendly and accommodating. We both go to Dr. Basso - he is great! We definitely recommend this office to everyone."
- Ashley Daoud
Monday: 7:00AM - 5:30PM
Tuesday: 7:00AM - 5:30PM
Wednesday: 8:00AM - 5:30PM
Thursday: 8:00AM - 6:00PM
Friday: 7:00AM - 3:00PM